Australia's leading provider of Corporate Driving Programs and Events
Flexible training
Australia wide
On-site or venue-based corporate driving programs across Australia, covering both on and off-road experiences delivered by friendly and qualified trainers.
Defensive Driver Training
Defensive driver training enhances skills to anticipate and avoid potential hazards on the road, promoting safer driving practices.
4WD Training
4WD training equips employees from diverse industries with the necessary skills to safely operate and navigate off-road vehicles.
Tactical Driving Programs
Tactical driving involves advanced techniques and manoeuvres used by professionals to enhance vehicle control and response in challenging situations.
TV / Stunt Driving
Provision of drivers and driver training services for TV commercials, corporate driving events, and the movie industry.
INDUSTRY DRIVING PROGRAMS
Tailored road safety programs designed for various industries to promote safe driving practices and minimise accidents among employees.
Mining Industry
Implementing a mine site driving program improves safety on gravel roads and off-road terrain by providing specialised training and guidance for employees.
Performance Driving Australia have years of experience designing and delivering programs across Australia.
On Road Sales / Delivery / Transport
Defensive driver training is essential for delivery, sales, and transport drivers. It equips them with vital skills to enhance safety, reduce accidents, and lower costs. Trained drivers are not only safer on the road, but they also contribute to the efficiency and success of their organisations.
Agricultural / Forestry / Parks
For drivers operating vehicles in farming, agriculture, forestry, or parklands, a specialised driving program offers valuable knowledge and skills to ensure on-the-job safety and efficiency.
Training can include the safe operation of ATV and Side by Side vehicles.
Vehicle Testing and Promotion
Performance Driving Australia brings years of experience in hosting and running events for manufacturers.
Offering logistical solutions to support various driving needs, including TV commercial driving, tyre testing, and corporate driving events to showcase products to potential buyers.

Industry Recognised Training
Training designed to meet with industry requirements. Nationally recognised programs available via our partnership arrangement with Global 4WD RTO#40966
Experienced Trainers
Our team of trainers are friendly, professional and highly skilled to deliver programs. Our training approach focuses on engagement and interaction rather then traditional classroom style training.
National Operation
A central point for bookings, accounts and record keeping with trainers in every state of Australia. Simple process to book training for small or large groups.
Contact us today and get your wheels turning!
Online Driving Programs Available
Our online driving programs offer comprehensive training in defensive driving, four-wheel driving, trailer towing, and more.
Programs are fun, easy to follow and participants are issued with a certificate on completion. Start today!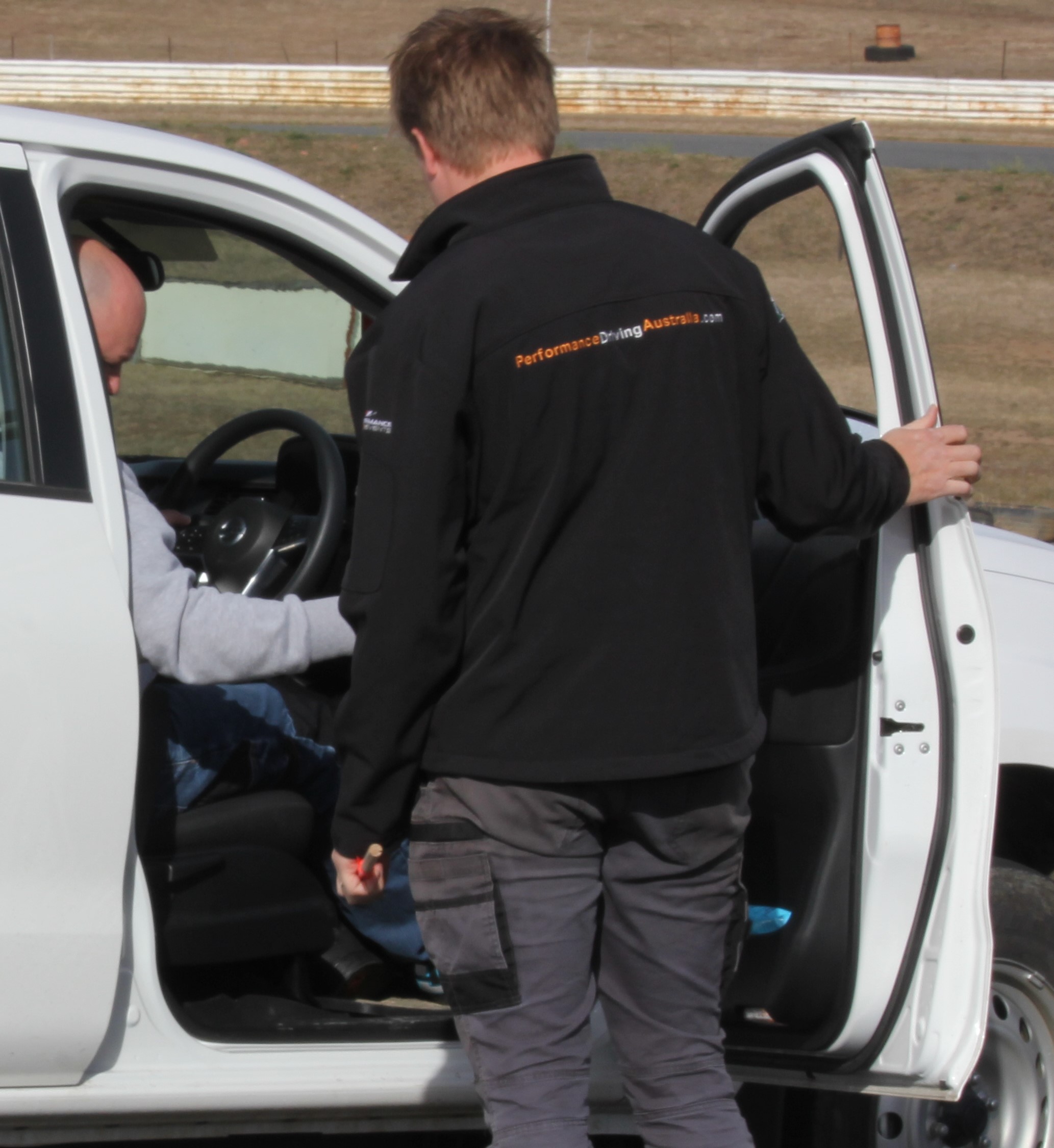 Corporate Driving Program – Suitable for drivers of company vehicles
Four Wheel Drive Program – Great for beginners and new-comers to off road driving and recovery
Trailer Towing – Get the knowledge and info you need to tow safely
More modules coming soon including Advanced Driving and Maintenance programs
Frequently Asked Questions
Will attending a course damage my car or tyres?
Attending a defensive or 4wd program will not do any more damage to your vehicle or tyres then normal day to day use.
Can I do a 4WD course in an AWD?
Performance Driving Australia 4WD courses are challenging and designed around various obstacles that may not be passable in an AWD.
Im a good driver - why do I need to come to a course?
The simple answer is that we can always learn more and practice. Being a good driver is only part of becoming a safe driver. Understanding other road users, the enviornment and vehicle systems will help keep you safe when the chips are down.
Can I do these courses on my L Plates?
We advise against attending our programs until you have at least your P Plates.
Our friendly office team will provide a detailed quote based on your specific requirements.
We look forward to working with you!