Welcome to Performance Driving Australia's 4WD Training!
4WD Training
Tailored to the corporate sphere, our 4WD training courses empower individuals with the precise skills and knowledge required for adeptly handling four-wheel-drive (4WD) vehicles across diverse terrains and demanding conditions.
Our programs strategically focus on elevating driver competence and championing safety, encompassing a comprehensive array of essential aspects.
Our adept trainers facilitate an immersive learning experience, ensuring tangible, real-world outcomes for your team. We cultivate a secure and collaborative training environment, allowing participants to enhance their skills while fostering a corporate culture of safety and responsibility.
We host specific programs for the Mining industry – more information can be found here.
We host fun recreational programs for weekend warriors and families – more info here.
Elevate Your Team's Capabilities
We understand that corporate success hinges on a dynamic team equipped with versatile skills. Performance Driving Australia's Corporate 4WD Training Solutions offer a unique blend of industry expertise and tailored curriculum to empower your team members with the tools they need to excel in challenging environments.
Whether within our dedicated training facilities or on-site at your convenience, our experienced trainers are prepared to guide your team through transformative learning experiences.
Get in touch today to discover how our Corporate 4WD Training Solutions can propel your team's capabilities to new heights!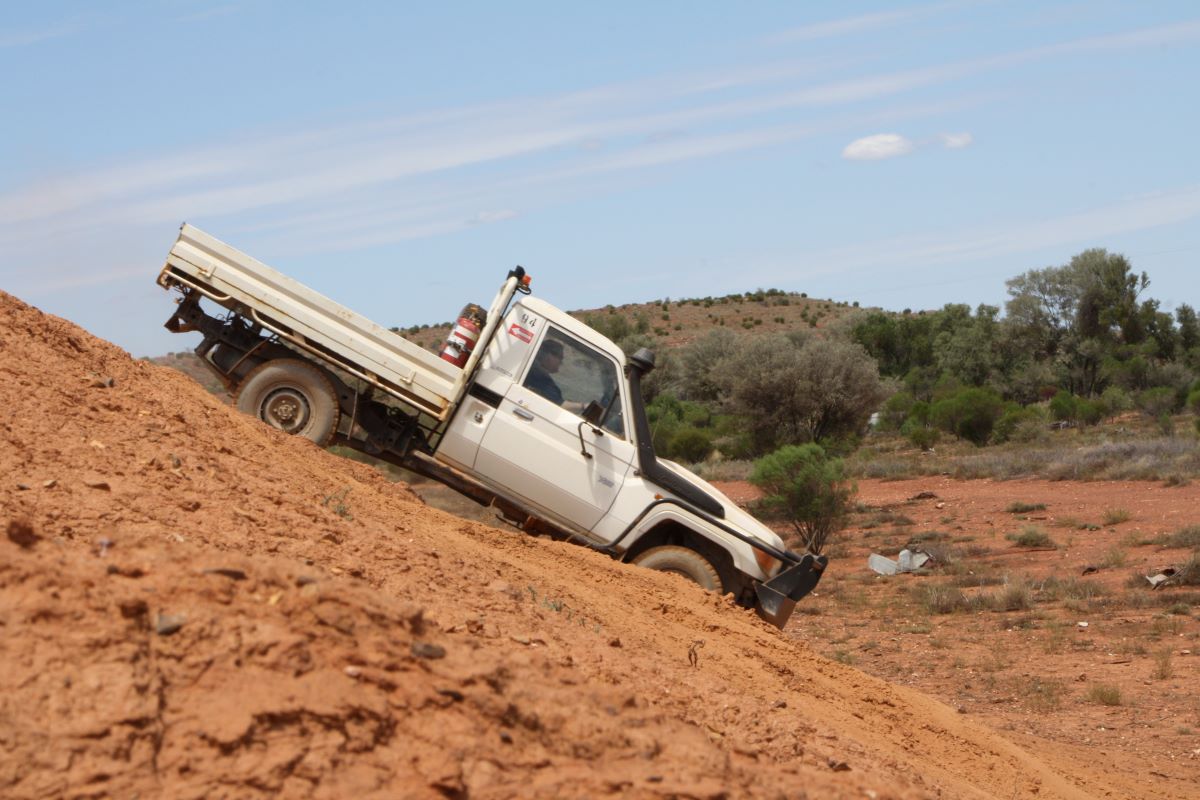 4WD Training Outcomes
Comprehensive understanding of 4WD Vehicle Characteristics


Proficiency in operating 4WD Systems, Gearing and Differential locks

Mastering electrical systems (ABS/ESC/Traction control)

Skilful techniques for manoeuvring various terrain including rocks, ruts, mud, sand, snow and water

Expertise in recovery techniques and equipment use

Strategic trip planning and safety equipment prepardness
Industry Recognition and Tailored Programs
Performance Driving Australia's 4WD Training is industry-recognised and adaptable to various operating environments.
We have purpose built off road training facilities in Perth, Melbourne, Canberra, Tasmania and Brisbane.
We also have access to forestry areas within a reasonable drive of each capital in Australia.
Additionally, we offer on-site training in regional areas and for mine site training.
Industries We Serve:
Emergency Services / Ambulances
Forestry
Farming / Agriculture
Renewable Energy
Mining
Oil and Gas
Education
Manufacturers
National Accreditation and Partnerships
For those requiring nationally accredited training for mine leases and projects, Performance Driving Australia partners with Global 4WD Training and Tours (RTO 40966) to deliver industry-standard qualifications.
Participants can achieve statement of attainment for units including:
Operate Light Vehicle (RIIVEH201)
Operate and Maintain a 4WD Vehicle (RIIVEH305)
Operate Vehicles in the Field (PMASUP236)
Operate Four Wheel Drive Vehicle (TLIC0023)
Perform Complex 4WD Operations (FWPCOT3329)

Your Off-Road Training Starts Here
Unleash your potential in off-road driving by enrolling in Performance Driving Australia's 4WD Training programs.
Our team of skilled trainers are ready to lead you through a transformational learning experience, whether in our purpose-built training facilities or on-site at your location.
Contact us today to explore the world of off-road driving like never before!
Contact us today and get your wheels turning!