On Road – Low Risk Driving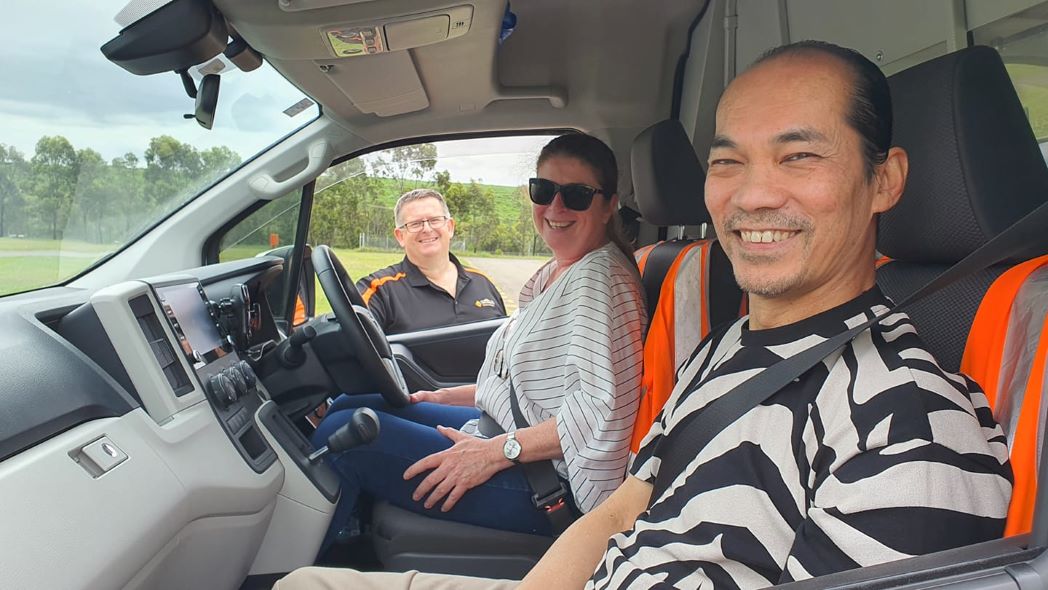 At Performance Driving Australia, we empower you to become a safer driver through our comprehensive On-Road Low-Risk Driving Programs.
By training on the road, we equip you with essential low-risk defensive driving skills that can be customised to include tactical driving, off-road operations like gravel driving, and towing.
Alaternatively, our venue based Defensive Driver Training programs offer a secure environment for practicing emergency braking and hazard avoidance.
Both our venue-based Defensive Driver Training and On-Road Low-Risk Driving programs are highly effective.
To gain a comprehensive skillset for managing your vehicle in various situations, we recommend considering both programs.
Explore our range of Low-Risk Driving programs, including:
Driver Assessments for pre-employment or routine checks.
Driver Coaching/Training, offering on-road tips and guidance.
High-Risk Operations support for drivers working in challenging environments.
Gravel Driving expertise.
4WD Operations training.
Towing skills development.
Our On-Road Low-Risk Driving Program consists of three key components:
Observation: We observe your driving in your everyday working environment.
Coaching: Our trainers provide hands-on coaching to help you apply defensive driving techniques, including emergency stops.
Assessment: We assess your driving against our corporate driver standards, providing the results to your employer or supervisor for review.
Typically, each program lasts 30-90 minutes per driver. Upon completion, you'll be well-prepared to apply safe driving techniques in diverse scenarios. Our on-road training is suitable for all drivers and vehicle types.
For a comprehensive training solution, many organisations choose to combine our Defensive Driving course with our On-Road Low-Risk Driving Program.
Get in touch with us today to learn more about our programs and enhance your driving skills.
Contact us today and get your wheels turning!