Defensive Driver Training
Enhance Your Road Safety:

Explore our Corporate Defensive Driver Training Program
Performance Driving Australia Defensive Driving Programs are educational, safe and fun!
Programs are held Australia wide and delivered by our team of friendly and experienced trainers.
Our clients include many Government Departments, Corporate Organisations and Mining/Industry drivers who utilise a vehicle as part of their day to day job.
If you employee anyone who drives during business hours it is essential to understand your responsibilities as a PCBU (Person Conducting a Business or Undertaking).
WHS Act states under Section 19 that an employer must ensure the health and safety of workers engaged or caused to be engaged by them and whos activities in carrying out work are influenced or directed by them while they are at work.
In simple terms you must ensure anyone that drivers have the appropriate and valid licence, skills, knowledge and training to operate a vehicle in your business environment. This relates to both private and company vehicles if they are used as part of their employment.
Completing an audit of your employees and vehicles and then following up with appropriate training is essential to reducing motor vehicle related incidents.
Performance Driving Australia programs assist employees in staying safe when behind the wheel.
Our programs are designed to be interactive, enjoyable, and focused on promoting safe driving behaviours while complying with your requirements as an employer.
Available nationwide, our Defensive Driver Training programs is designed for experienced and recently licensed drivers operating light vehicles on public roads.
Course content is relative, interesting and delivered in a flexible format while aligning with industry best practices and fulfilling Work Health and Safety (WHS) requirements.

By enrolling in a Defensive Driver Training course, not only can companies demonstrate compliance, but they can also cultivate responsible and safer drivers.
Our courses can be customised to cover additional topics such as gravel driving, trailer towing, and four-wheel drive operations. We cater to a diverse range of clients, including government departments, corporations, mining companies, and small businesses.
During theory sessions, participants engage in interactive discussions, sharing experiences and stories. Our PowerPoint presentations are short and sweet.
We utilise engaging teaching methods to make the theory component interesting, relevant, and enjoyable.
Practical training takes place in controlled environments where drivers can explore vehicle responses in various emergency situations, emphasising the importance of emergency braking.
Through our Defensive Driver Training program, drivers gain real-life experiences and develop better decision-making skills.
Participants learn about task planning, driver behaviour, vehicle systems, road rules, risk identification and management, vehicle safety checks, low-risk driving techniques, advanced driving techniques, common causes of crashes, and operational considerations.
The practical session includes exercises that demonstrate the effects of speed during emergencies and the significance of proper car control techniques.
Participants engage in emergency braking exercises at different speeds and collision avoidance activities.
Upon completion, participants receive an electronic certificate of completion. Our training aims to enhance driver alertness, awareness, and reduce risk-taking behaviors.
Performance Driving Australia conducts Defensive Driver Training programs nationwide at purpose-built facilities and on-site and in regional areas as required.

Our experienced and qualified driver trainers are passionate about driving and road safety. They work closely with each participant to ensure a valuable and impactful training experience.
Join thousands of drivers who have enhanced their driving skills with Performance Driving Australia.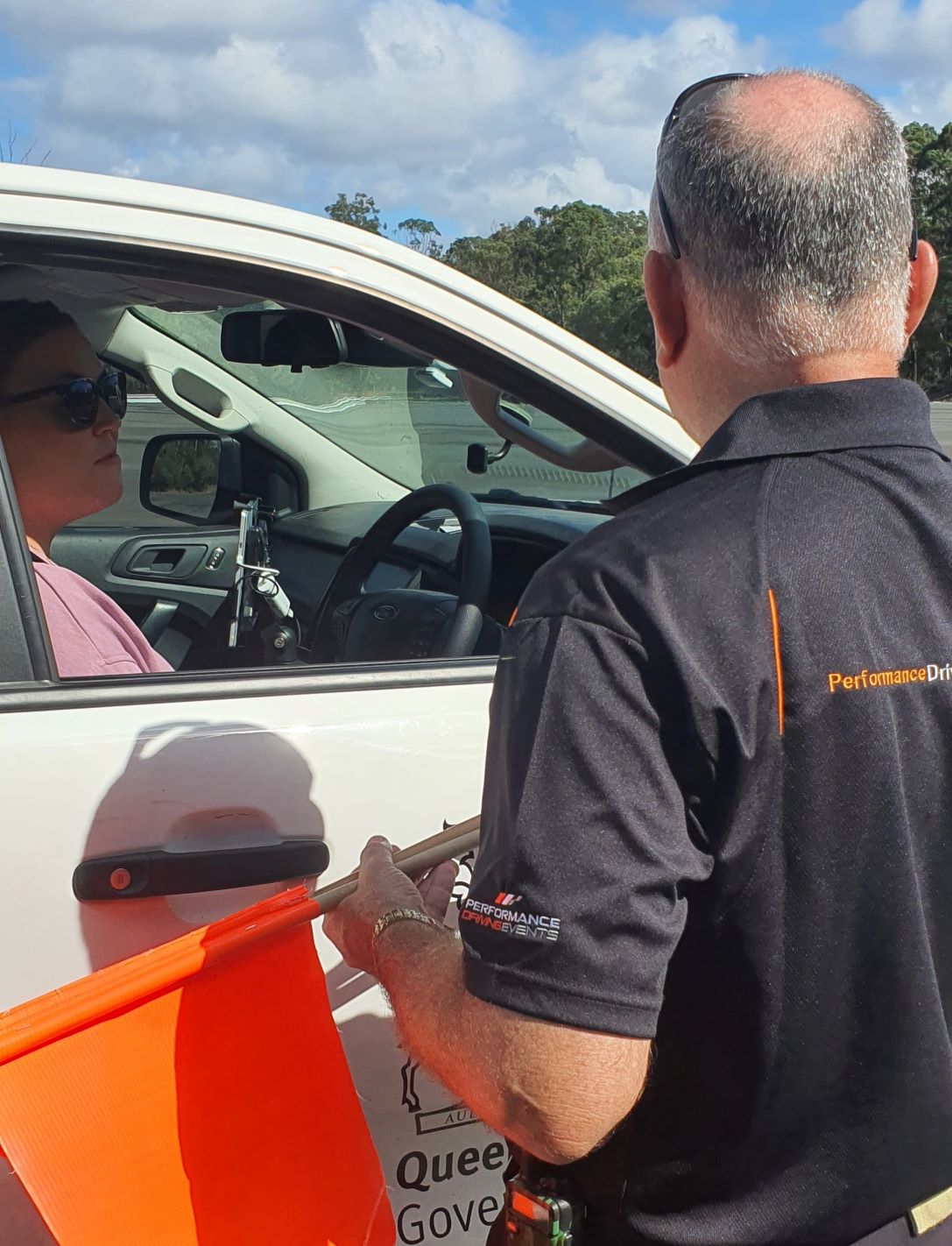 Corporate Driving Program
Comprehensive training for corporate drivers.

Focus on accident prevention and road safety.

Developing defensive driving strategies.

Enhancing hazard perception skills.

Understanding vehicle dynamics and limitations.

Practising emergency braking techniques using ABS.

Navigating adverse weather conditions.

Manoeuvring safely in low visibility scenarios.

Avoiding distractions while driving.

Learning to handle sudden obstacles.

Understanding the cause of skids and ESC.

Adapting to changing road conditions.

Incorporating safe following distances.

Minimising risks during lane changes.

Effective use of mirrors and blind spots.

Safe driving at night and in heavy traffic.

Negotiating wildlife on the road.

Handling intersections and right of way.

Implementing eco-friendly driving practices.

Empowering employees to be safer, more confident drivers.
Contact us today and get your wheels turning!